Meet the Team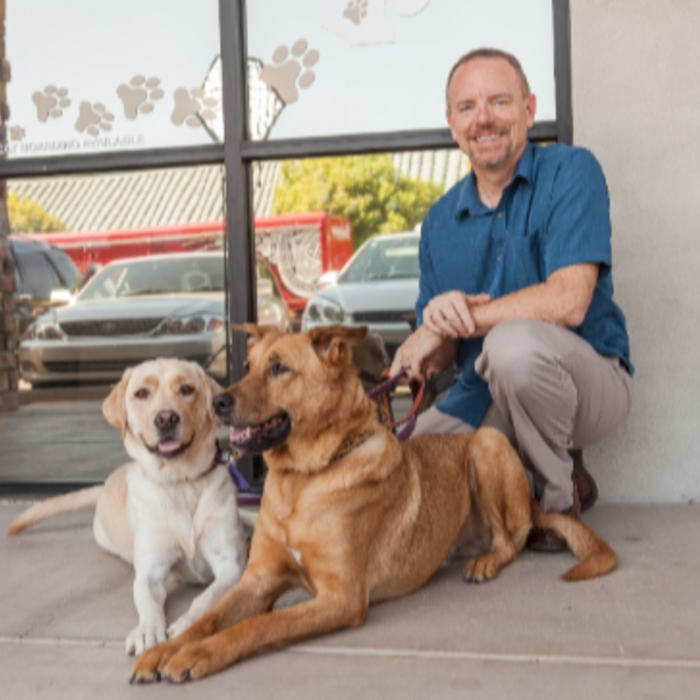 Dr. Steven A. Thomasson
Dr. Thomasson was born in Fairbanks, Alaska, and grew up in Cleveland, OH. He completed his undergraduate studies at the Michigan State University, where he received a BS in Animal Science and then earned his Doctor of Veterinary Medicine (DVM) in 1981. During veterinary school, Dr. Thomasson developed special interests in Internal Medicine, Surgery, Dermatology, and Preventative Medicine. He owned his first practice in New London, CT for 20 years, with 25 employees that included 4 veterinarians. In 2005, he sold his practice when the opportunity became available to move to the Scottsdale area where he became the owner of Cochise Animal Hospital. In his spare time, he enjoys hiking, reading novels, astronomy, bridge, learning Spanish, dancing and traveling. Dr. Thomasson currently resides in Cave Creek with his wife Linda and their two dogs, Aspen and Willow. Dr. Rachel Mckague
Dr. Rachel McKague grew up in both California and Colorado. She spent her childhood obsessed with horses, and rode as often as she could. Her passion for horses led her to pursue her Bachelor's degree in Equine Sciences at Colorado State University. It was after high school that she was granted admission into the VetStart program, which guaranteed a spot in the veterinary program at Colorado State University secondary to her excellent academic standing. This program and her undergraduate bachelor's degree helped make her dream of becoming a veterinarian more tangible. After obtaining her Doctorate degree in Veterinary Medicine from Colorado State University she decided to move to beautiful Arizona in 2013 and now resides in the Phoenix/Scottsdale area with her fiancé and energetic cockapoo.
Dr. McKague has practiced as the Medical Director of a small animal hospital in Cave Creek and most recently worked as an associate veterinarian in Yuma Arizona to deliver much-needed veterinary care to an underserved community. She is grateful to have achieved her lifelong dream and is honored by the trust her patients and their people put in her. She treasures the long-term relationships she develops with her clients, and the capability to collaborate with her colleagues to ensure she continues to provide the best care possible to her patients. She has fostered a special interest in internal medicine, treating and managing Valley Fever infections, and excels at all aspects of canine and feline wellness.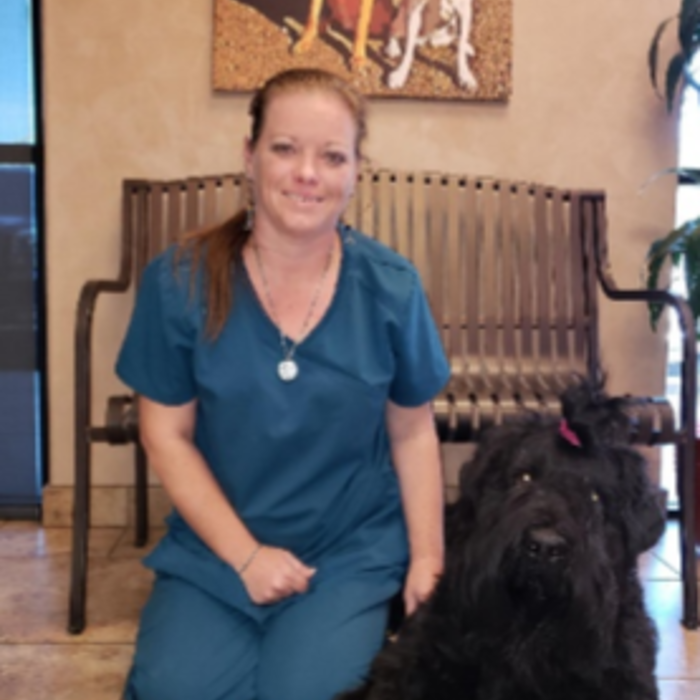 Jen
Jen has been with Cochise Animal Hospital since 2016. A rare find, she's a native of Phoenix and her family has bred and raised dogs her whole life. She has been a veterinary technician since 1998 and has had experience with small and large animals along with avian and exotic care. Her hobbies include dog training and crochet, training for conformation showing, obedience trials, IPO trails and service dog work. Her fur babies include Anya, whose birthday is 2011 and is an old Black Russian Terrier, and Fallon, an old Kerry Blue Terrier, whose birthday is in 2008.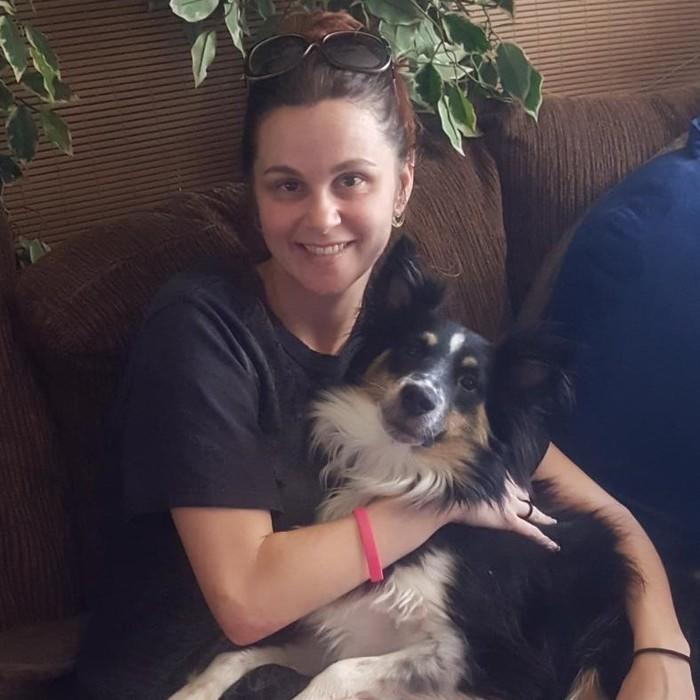 Autumn
Autumn joined Cochise Animal Hospital in January 2019. She has worked in the animal field for over 10 years with experience including two years at a small animal veterinary hospital and then 10 years at a pet resort. She has love and passion for her job and it shows. "Animals are my world". Her favorite thing to do in her free time is to hang out with her fur babies.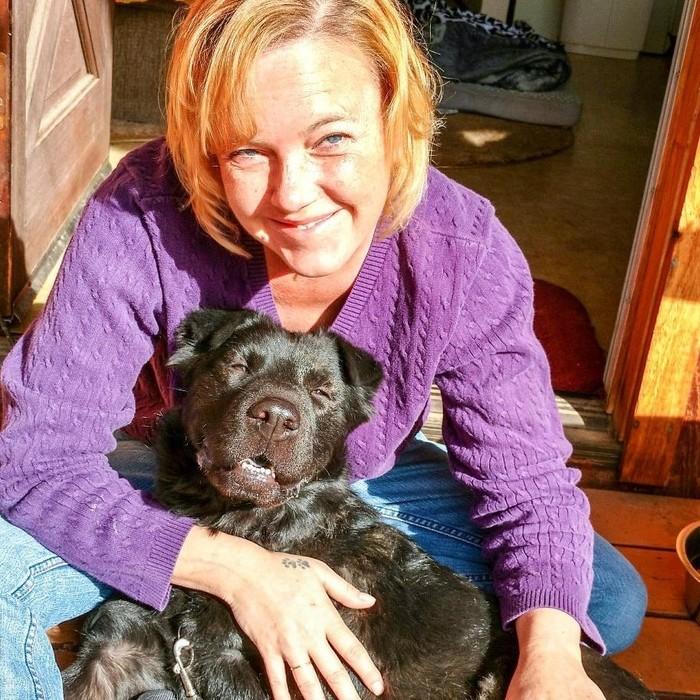 Sabrina
Sabrina has been in the veterinary field for over 20 years and recently joined the Cochise family in 2019. She has enjoyed working in many aspects of veterinary medicine from reception to management. But she thrives on the personal hands-on care of being a technician and enjoys working with the clients. She currently has three rescue pets at home, including 2 tripods, Dandy and Khaleesi, and a black cat named Felix. Sabrina is a Phoenix, Arizona native and spends her free time painting or fishing.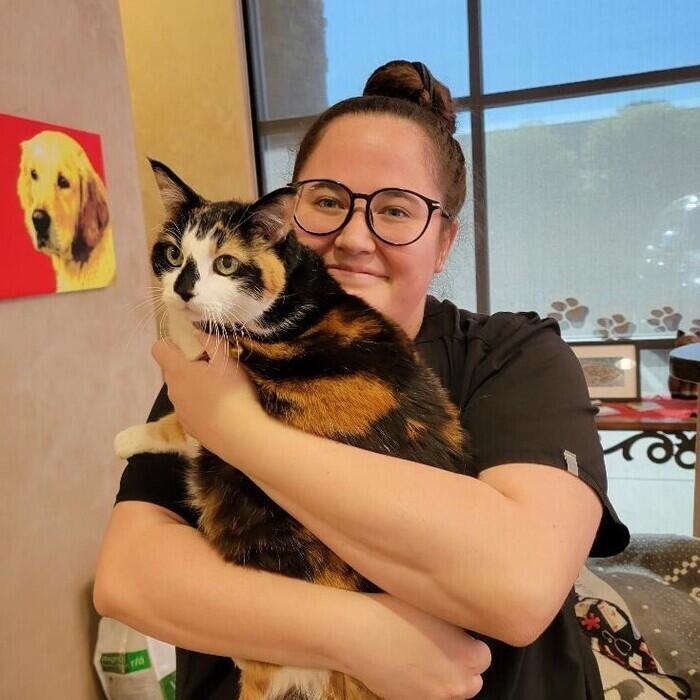 Reily
Reily joined Cochise Animal Hospital in January 2021. She loves all animals and enjoys working in the veterinary field. She also enjoys being around horses whenever possible.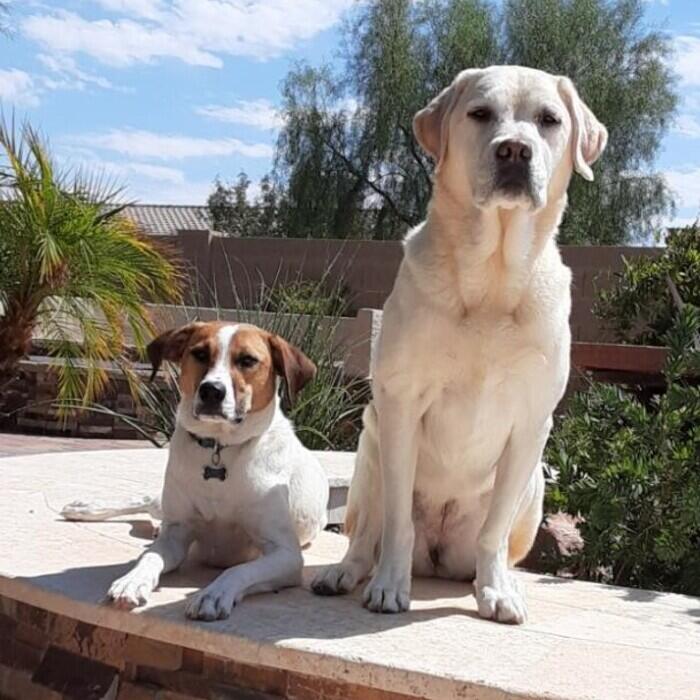 Willow & Cody
Meet Willow and Cody. Cody joined our family in November 2019. He is a rescue from Puppy Luv Animal Rescue, and his birthday is 5/5/19. He appears to be part Beagle and maybe even Whippet or Greyhound. In addition to pestering Willow to play, he loves to snuggle on the couch and watch (and "talk") to the TV when there are animals on. Willow enjoys playing, tug of war, and squeaky toys, along with swimming and being brushed. They both enjoy running in the yard and chasing each other around like crazy. Willows birthday is 1/21/13 and she is an English yellow Labrador. You will sometimes find them at the clinic and they always love to say "Hi" and get a treat.
Cali
"Cali" enjoys sitting on top of the counter and rubbing everyone's face and knocking pens out of your hand. She was a feral cat that was brought in and was adopted by Cochise Animal Hospital in 2006.